Vision attacking play 3
---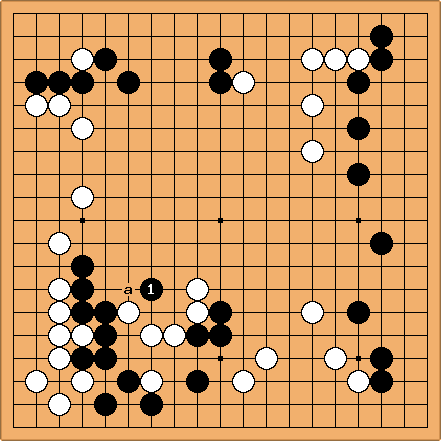 Black attacked White directly, with the eye-stealing play

.


There are two things wrong with this.
It is a bit too loose.
No advantage in direction of play.
The first point means that Black will have to spend time defending this stone, later. White at a is an obvious weakness at the moment.
The second point: as long as White's group doesn't die, how will Black take profit from this attack? There is no clear territory to be made.
---

here is an attack from a better direction of play.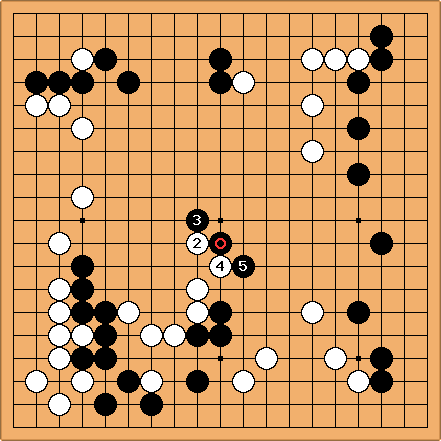 and

are a typical method to make shape against Black's jump out, which is locally somewhat thin. But in this case

induces a good result.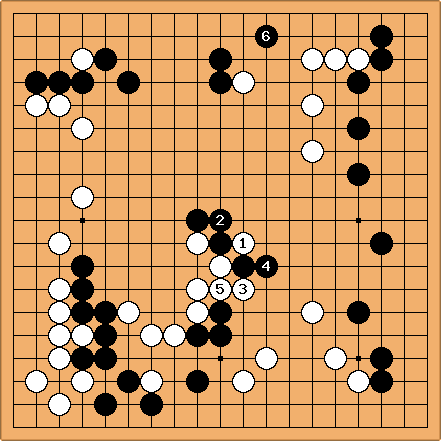 Black can be quite happy with the development in this diagram. After

the lower black group cannot be considered as seriously weak; while

is clearly a good way to take profit while attacking.
---
This page is part of the Trigantius archives.