Vision attacking play 2
---
Black can fight strongly in the centre. White at a to threaten the eye shape of Black's upper group isn't a serious problem for Black.
Black should cap at

. After that

is the natural play to move the weak groups apart. Then

menaces the left side, which is White's major framework.
---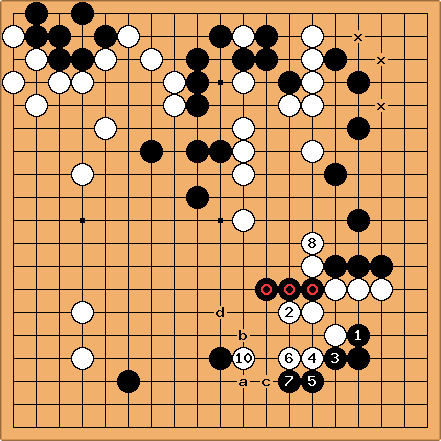 After this diagram and the further plays Black a, White b, Black c, White d, Black's result isn't good. The key cutting stones (marked black stones) have been swallowed up in the centre. The weak points x remain, giving White a chance to reduce the territory Black has taken.
---
This page is part of the Trigantius archives.