Two stars side - pattern 2
In contrast to Two stars side - pattern 1, this is a standard pattern, because of its relation to sanrensei.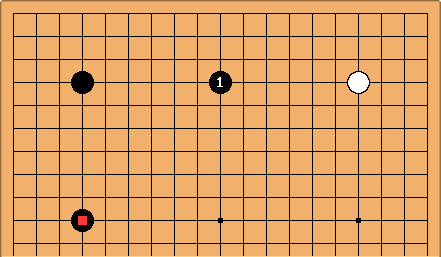 This is the common choice for Black here. This grows the framework based on

, and gives White no option to pincer.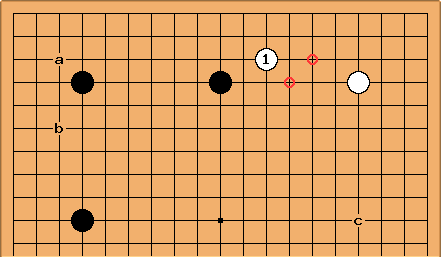 Of all the possible ways to play now,

is the most popular and has a clear meaning: limit the framework first. The other circled points have something to be said for them (on the fourth line no cap is possible; nearer the corner is better for territory).


White may also just take a big point at c for a contest of frameworks. The invasion at a is sometimes played early. Interestingly, if White leaves it late to enter Black's framework, it is usually at b.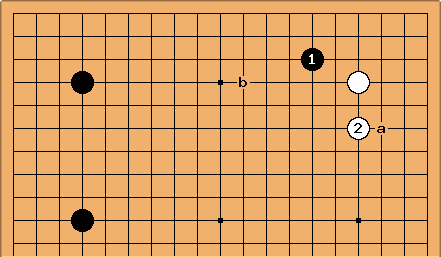 If

then

is the common answer (may also be at a). The pincer commonly played is at b. Black is expected to jump out then; but in fact there seems to be no set way to play, in what may become a running fight on the upper side.
---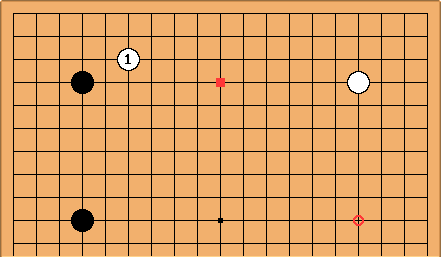 White in this position will play

in the vast majority of cases. The main alternative is the circled big point. The squared point is tried in a few per cent of cases.