TsumegoFromGames73/Attempts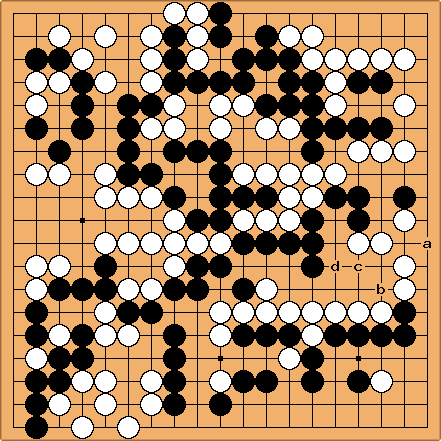 xela: The white stones on the right seem to be alive, with eyes at a and b. Black can try the eye-stealing tesuji of c, but white replies at d and lives.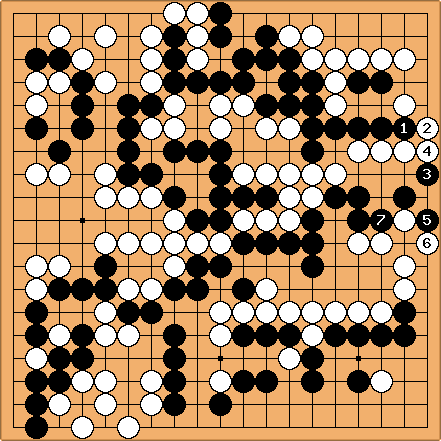 xela: The best continuation I can find is

and

, threatening to capture white's centre group. Then

makes ko.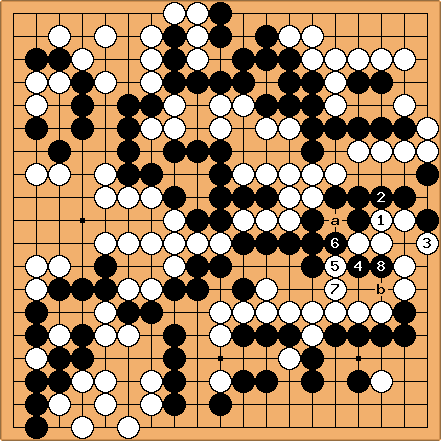 If white tries to avoid the ko by playing

, then

causes a shortage of liberties that makes

possible.
(If white plays

at

, then

at

, white a, black b.)
LukeNine45:

at

leaves two ways to make another eye, no?
xela: Um, (looks sheepish), yes.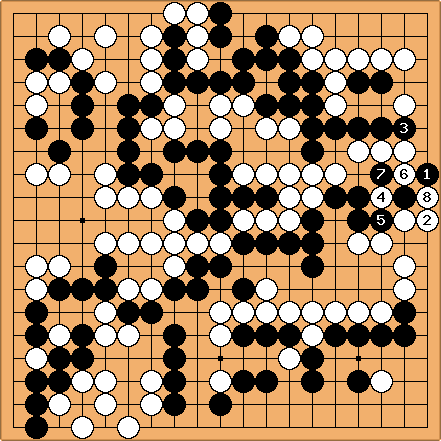 If black tries

and

in the reverse order, white can defend at

then connect with the tesuji at

.
---
xela: I keep oscillating between "look, black can make a ko this way!" and "no, white is alive, why did black resign?"