Tsumego From Games 7
A position similar to this came up in one of my games.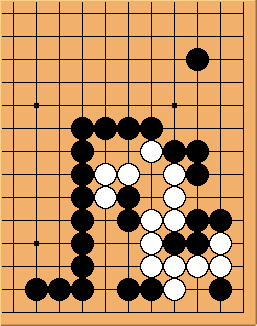 This problem should be easy for stronger players (anyone want to suggest a level?) but I found it challenging.
Here is the solution: /Solution
--Stefan: don't know what that means in terms of level, but this 2K found it in about 30 seconds. Nice problem.