Tsumego From Games 32 / Attempts
Hans: This seems to be difficult. My guess: Since white cannot win the fight at the top[1] she has to try something in the center. I am not sure about the order of moves. Besides there may be other black moves to capture white. If black insists in capturing white at the end there is a big seki.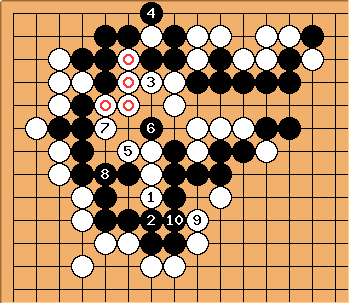 Dieter:

-

is too much of an assumption (see below)
---
Dieter: Very interesting. It all depends on the outside of course, but seki indeed seems to be the main line.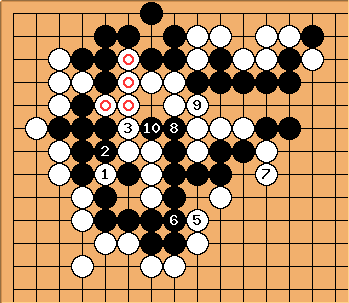 The end result is seki.
---
Hans: Nice analysis, Dieter. I do not have the time at the moment but for a complete solution one must prove that white cannot do anything at the top.
---
This is the way we saw it at the club after the game... If black doesn't capture the throw in at 1, then white can atari at 6 and then connect. -- Snappy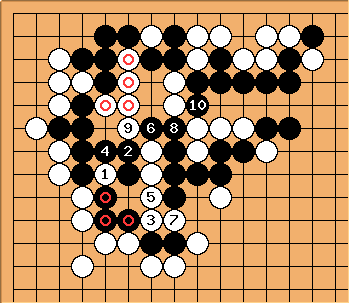 unkx80: I don't have time to do detailed analysis right now, but doesn't this kill the

stones? (Black will sacrifice the

stones.)
---