Tsumego From Games 32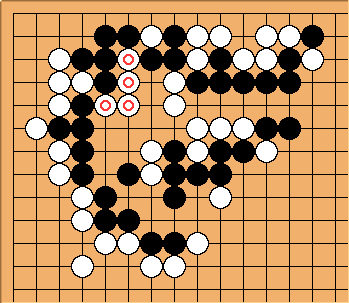 White to save at least the marked stones.
This problem was taken from a game between Snappy (white) and WChen (black) at the MGA. This mess all started because somebody thought it would be fun to play Taisha.


Patrick Traill: Might it not be important to know which ladders work – perhaps a whole board diagram would be better?