Tsumego From Games 18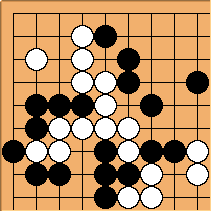 According to the record from Neostone, this position is from 2002-10-28, Yun Chun Ho 9d (W) vs. Kim Seung-chun 7p (B).
Is White alive in the corner ?
---
Lucky I cannot believe a pro could get this wrong: maybe it was a blind spot.
-- Oops. I meant that White lives with tenuki. Black said that Black cannot kill White even if Black plays first.
---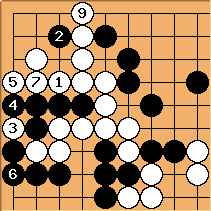 is the answer, it causes Black shortage of liberties.

looks like a vital point but it doesn't work.
---
Example of Black's failure: