Update
This version is constantly being updated (as long as you can read "update" here) This page is unfinished. Till that, some things might seem senseless.
Editors in Charge
(Before you edit, contact me first, please (except in the "Question Section") –can´t force you to do so; the Wiki etiquette allows for everyone to edit; but I said "please" ;).)
Short Introduction
Hello dear Go player. So you came here, maybe intrigued by the title, maybe because I suggested you should read this, maybe you are not even a Go player. In that case, you might understand nothing. You can ask what this is all about. So, but if you are a Go player, I promise you a very interesting tour and much food to think about.
Excursion (before it gets to the point)
When you are freshly born, you don´t know much about the world. What you might sense is maybe that something feels somehow "wrong" – because you are disconnected from your mother's womb. Also, everything is foreign and new and the first thing a healthy baby does in most cases is crying. Welcome to the world.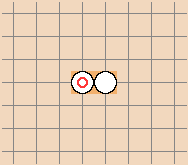 As the chart indicates, you know not much, only things about you/your mother. Even that knowledge is somewhat limited and "foggy". Babies think of them/ their mother to be one unit.
So the baby needs care. Food, cleaning, love and whatnot. Most don´t think of it, but if alone the cleaning doesn´t work, we would suffer or die. Luckily, most of us have grown up fine.
So here are already things to note. We have ideas for our world. And the ideas are sometimes very wrong.
For example, back in the belly the baby thinks: "all there is, is me and mother". Maybe he thinks a lot of other things, too. But there is not much of a concept from "outside". Only noises, maybe pressure at the belly. Outside is just unreal.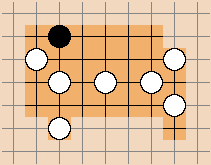 Then, growing up, the "youngling" gets other wrong concepts, too. And quite a lot of them. That is one reason for a need of educators. But we make a lot of good connections as well.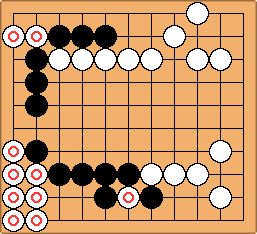 Of course, it is in some points desputable, what is good, what is bad. For instance, who is coffee drinker and thinks it is bad? But if our sons and daughters would take hard drugs, like cocaine, we would be highly alarmed, of course. (Normally, to be precise. Some might have the concept this is normal.)
There are things, where it is quite impossible to say if it is good or not. Most notably: our food. We agree to some degree, that some foods are good, some are bad. But what would you say about consuming an egg a day? I learned as a kid "only 3 eggs a day", later I learned the why: "cholesterine". Then I learned there is a difference between types of cholesterine and eggs have a good cholesterine. etc., the list goes on. Knowledge is constantly changing.
"Be careful about reading health books. You may die of a misprint." - Mark Twain
---
Guest Book

Tokees Guest Book