Go books I wrote
Author of the books
"How to lose a lost Game", "How to count in Sente" and "Cheating with Fun", Ushi Press
In preparation: "Your Breakthrough to double digit Kyu"
Also in preparation: "At the empty Goban. 361 starting points for uncreative Players."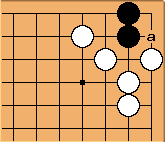 Now new: "10,000 unreadable Kifus" & "5,000 unsolvable Problems", Drama Press
A common technique is handing out the Tsumego to your opponent to frustrate him before your game.
Complete with "help" to the starting point, but of course without real solution.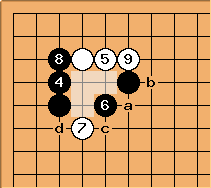 No one grasps what happened beneath the mythical "Fog of War".
"In very bad Shape." Bear Grylls on how he survived his first Go game and how he once survived the desert,
  only equipped with his worm infested Goban.
"O sh-t, oshitsubushi!", after "1,2,3, Furikawari" this is the 2nd lecture about professional bragging in Go.
  Counter the self-confident shouts of "ATARI!" from your opponent with: "OIOTOSHI!!" and leave him wondering
  about that while you play still concentrated and crush him. If not, then fearlessly hurl a TENUKI from your tool belt.
In preparation: "The Silent Subtle Psycho Series"
  Unnerve your opponent with subtle, unnerving sounds and smells like stinking socks & shrieking shouts.
Also in preparation: "The Stones go dancing" and other dirty distractions for your opponent.

And Mirage Press proudly presents now:

"The Kifu of Horror" 50 horrible games of Go legends; e.g. the famous nose reddening auto atari. All invented.
"I shortly thought of you during Byoyomi - and 6.5 other romantic Confessions to say to your Lovemate"
"My opponent? Mostly harmless. Goodbye, & thx for the fish." Hitchhikers Guide novel; revised edition. Donīt forget your Goban.
"Pretending to be nice" THE way for high Dan player how to let the weaker player do what he wants to do -
  as long as itīs bad for him. In the appendix: how to force him to do what he wants.
"Yes, you can! - unexpected invading techniques & how to defend your position", wicked edition.
"Radiant new Moves - How to slowly tear your Opponent apart." (Only if he takes white.)
  Note that this method requires polonium deposits. Especially effective with 1000 year- ko.
  Fancies up your Go board as well (might glow in the night. no guarantee for that).
  Complete with protection suit (only pink color left in stock). Not suitable for kids under 3 years of age.

---
Other Ushi Press authors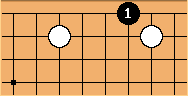 Muttley:
Invading second line moyos
Selected centre fights: black to play and die
Secrets to living with the 3-3 Joseki
Yose means it's time to party!

Kevin James:
How to defend your Steak - Practical Go applications in real live Situations
 Video review on the mistake of a 5Dan here

Leonardo DiCaprio?:
Catch me If you can - How to taunt your opponent effectively
When your Ship is sinking, go Dancing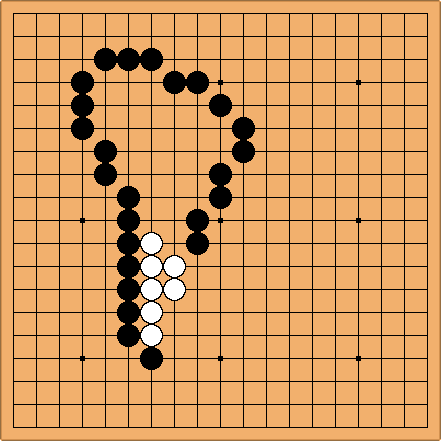 Fernando Aguilar:
"Dango Argentino"
- note on the illustration how this Dango shape is perfectly put into place.

---
An excerpt from my bestseller "Randomly uttered stuff by random famous - and not so famous - Go players":
Lance Armstrong:"Go is like professional cycling- just you against the elements of truth, honesty and integrity."
Cho Chikun: "It is not, what we... how shall I put it?"
Go Seigen: "Never forget: the most important move is... no, forget it, just play. Cya."
Donald Trump: "I met my 2nd, 4th, 7th and 9th wives through go."
Muttley (about Joseki): "hmmmm...."
Master Yoda (about strength): "The force strong in you is, young Padawan."
Croakey Hobblefoot, the one legged pirate from Snake Island:
 "When I was younger, everyone in my household played go- father, mother, brother, sister, my pet snake and the man in the cellar."
Tokee (playing go in a Café): "I'd like a coffee, too, please."
Chuck Norris "A day isn't a day unless I have roundhouse kicked a goban."


Note that we offer free online tutorials on how to do the monkey jump now
---
thanks @Muttley for fun quotes & inspiration
---
Quotes of my past go teachers
(a la Muttley)
  Umezawa Yukari: Your style reminds me of Hikaru no Go.
  Me: Wow, Hikaru no Go. Thats some statement!
  Umezawa Yukari: To be more precise: you know of that girl,
  Akari Fujisaka that lost so badly against Hikaru with 24 handicap stones?
  Kobayashi Koichi: Your game reminds me of Lee Sedol.
  In one aspect, at least: you are taking too many risks.
  Takemiya Masaki: One might call your play also "cosmic": look, all ya groups are like dozens of stars,
   all with a single eye, and remind me of black holes.
  Cho Chikun: If you keep playing like this, I'll never play you again!
  Me: You can't, I already paid our next 20 lessons!
  Cho Chikun: That's why I hate Go!*

  *Cho Chikun once stated he hates Go (despite his skill)

---