sashikomi
A sashikomi is a thrust into an enemy formation that touches three enemy stones.
---
In Nagahara's Strategic Concepts of Go it is also called insertion. The one above is used as an example for a probe: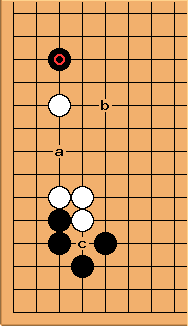 Black just approached (tsume), threatening an invasion at a. White could defend at b, but has a better option: probe at c.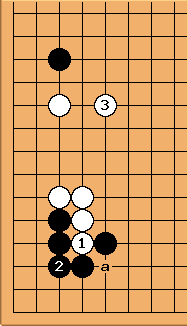 If Black connects inside, White defends and can later exploit the weakness (aji) at a.