The Magic of Go Yomiuri Shimbun / Problem 1 Solution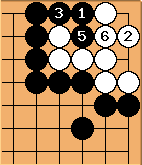 elsewhere.
The tobi-tsuke of

is tesuji.

lives. After

the local temperature drops to 1 point. Later

-

is sente.


-

has a miai value of 2 points.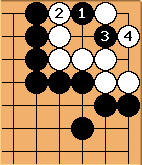 White can make ko with

-

, but it is a hanami ko.

But even if White can win this ko,

is normally the correct play for Black. Black gets a play elsewhere in exchange for the ko.
See discussion