TesujiFromGames6/Attempts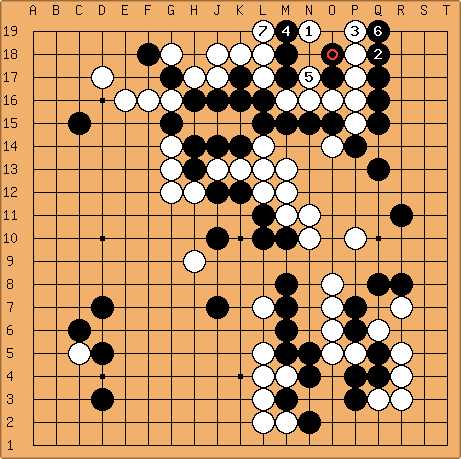 Walin: How about

?
Bob McGuigan:

is not the tesuji from the game, but it works. Some other responses from Black need to be checked, though. For example, what if

is at

?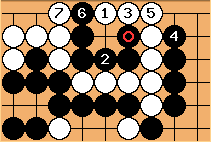 Walin: I think it might go like this.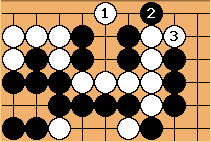 Bill: How about

?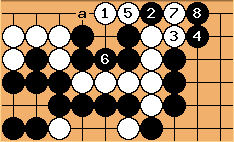 Tomas?: It becomes more complex, but it still seems to work for white.

must fill at

, and black a kills.

at

doesn't help.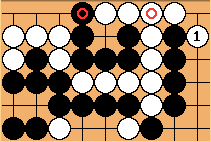 Bill: Yes,

in variation 4a loses at least one liberty. ;-)
But let's back up. In your original variation, after

,

does not kill. Each player has 2 dame left. White can afford

.
(See Variation 2, above.)


---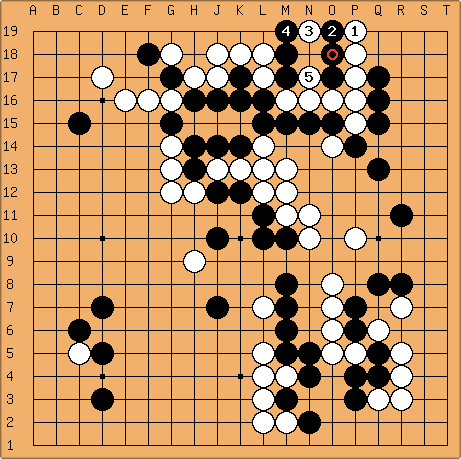 Walin: Looks like descending to P19 works too.