TesujiFromGames4/Attempts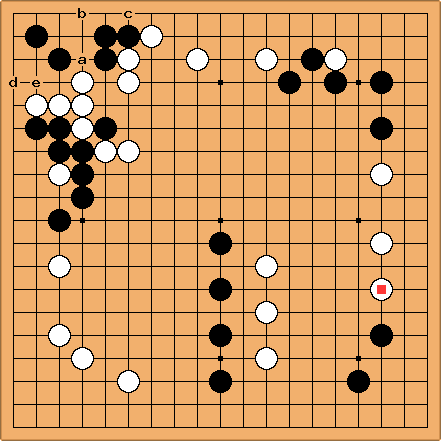 Question 1: A: Ensuring life at the top left corner. (is it killable by som tesuji??) B: Preventing invasion in the top rigth corner, which leaves the stones there very weak.
Question 2: A: a,b,c,d or e? B: No idea.
-Tas
George Caplan The Black corner is alive already.
Velobici: Yes it is. Analyzing the top left Black corner is a good candidate for Kyu Exercises. See Kyu Exercise 53.