Tengen 2003 Game 1 Question 2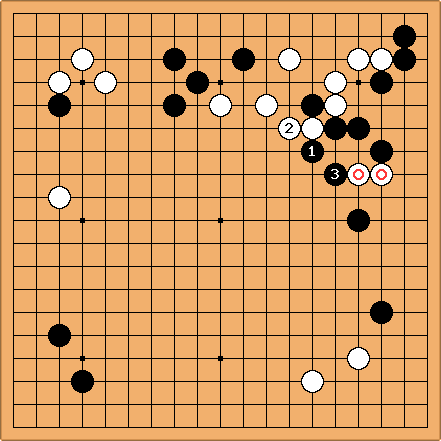 Dieter: I expected this sequence, a kind of leaning attack to capture the white stones. However, Black played atari from the other side.
My answer to my own question is that this way, White easily settles while Black doesn't have a firm grip on the marked stones. Since the other atari is possible, Black rejected this variation because of the mentioned potential of the white stones.