Takashima Yugo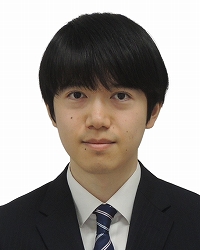 髙嶋湧吾 (ch. 高岛涌吾)
たかしま ゆうご
다카시마 유고
Такасима Юго
Takashima Yūgo
Kansai Ki-in professional
b. 5 January 1997
1p: 2014-04-01, 2p: 2016-12, 3p: 2019-05-17
His style is balanced (バランス型).
Yugo is currently playing in the 2022 Judan preliminaries. He's beaten Iwata Saeka in the first round; in the next, he'll face either Honda Goro or Aragaki Shun. Although 8p and 9p respectively, both Honda and Aragaki are in their fifties. Aragaki is low ranked on Go Ratings, and Honda doesn't have a rank at all. It seems likely, then, that Takashima will be able to progress to the third round, in which he'd play against either Nishi Takenobu or Furuya Yutaka.
59th, 2014: Eliminated in the first round by Sada Atsushi
60th, 2015: Eliminated in the first round by Imamura Toshiya
61st, 2016: Did not play
62nd, 2017: Eliminated in the first round by Nakano Yasuhiro
63rd, 2018: Looks like he was eliminated in the first round, but GTE only shows the page for half a second
64th, 2019: Did not play
65th, 2020: Did not play
66th, 2021: Finally won a game! Beat Furuya Yutaka in the first round before losing to Seto Taiki in the second.