Suzuki Nishimura Style
Suzuki-Nishimura style is a formation of two stones devised by professional Suzuki Etsuo for five-stone handicap go. It was later applied to even games, and then taken up by an amateur pupil of his, Nishimura Osamu (西村 修). As Miyamoto Naoki said, it is "a pattern that Suzuki 8-dan of the Kansai Kiin devised, so they are generally known as 'Suzuki style', but since Suzuki's pupil Nishimura liked to use them they are also called 'Nishimura style.'"[1]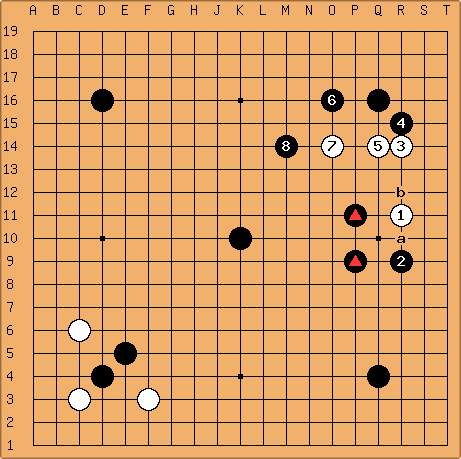 In handicap go, once the formation is in place the opponent may feel obliged to try and erase the side. Coming in at

, White quickly comes under severe attack putting Black into an overwhelming position.
If

@

, then

,

,

,

, and

create the same position. If White extends to 'a' instead, then Black uses his formation to play 'b'.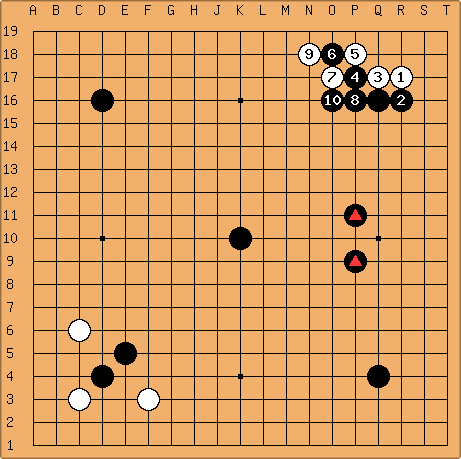 Invading in the corner gives Black influence that works perfectly with the two center-stone formation and gives Black sente.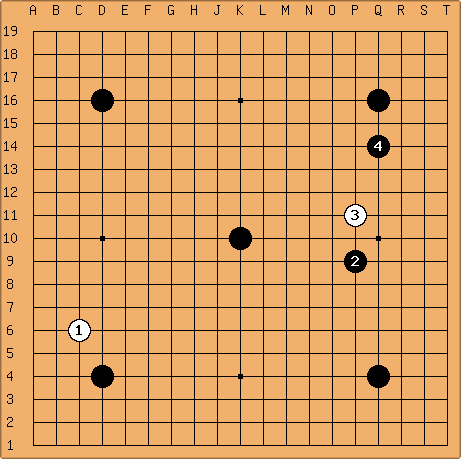 If White tries to thwart Black's attempt to create the formation, then

leaves White just as perplexed and begins to build Black's corner.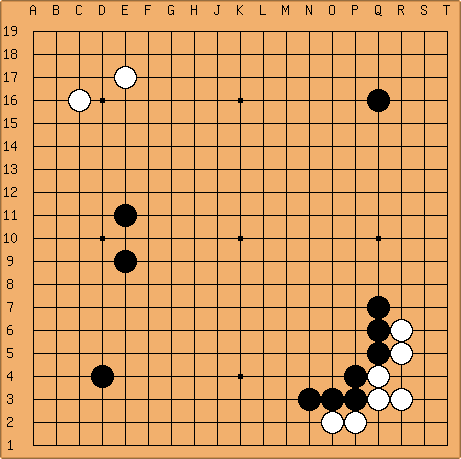 Nishimura builds the formation in a two-stone handicap game against Fujisawa Hosai and ends up winning.
Suzuki plays the style in a 1969 game against Hashimoto Utaro.
---