Side pattern - Shusaku diagonal in H versus oK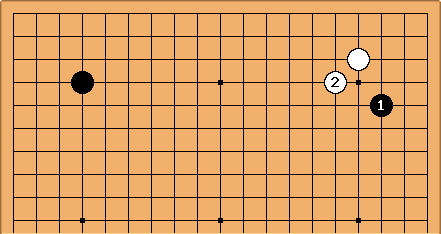 After the steady play

, Black has to consider how to play this side, taking account of the left-hand corner.


This question came up early in the Vernal Equinox rengo 2003.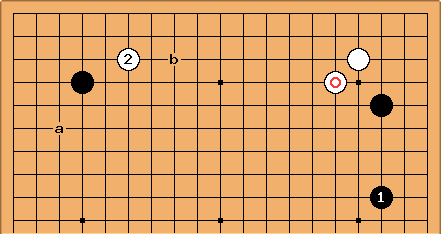 In pro games,

is the most common play. Black plays in this area more than 50% of the time.


That allows

. This is clearly good, backed up as it is by

.
Next both a and b are played by Black.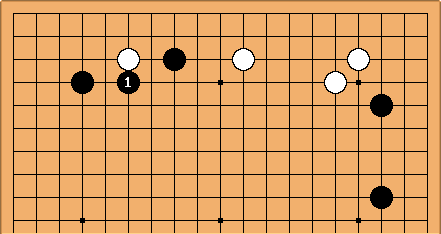 Now

is inevitable. White commonly simply leaves this side as it is, and plays elsewhere. Black has played one more stone than White here, so defending immediately on the left or right looks quite slow for him.
---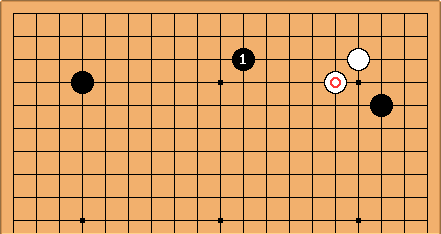 It is less common in pro games for Black to play on the upper side here. Most often chosen is this

, restricting any white extension from

.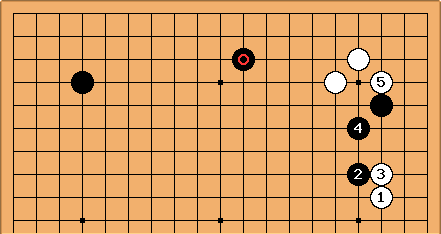 After

, White probably thinks in terms of taking the upper right, to settle the group. Black's framework to the left is still very loose.


The pincer

is a means to an end. After

(as played by Yu Ch'ang-hyeok) Black has a weak group and White has the corner.