Side pattern from VER 2003
The pattern on the lower side of the Vernal Equinox Rengo 2003 is interesting, if not so common.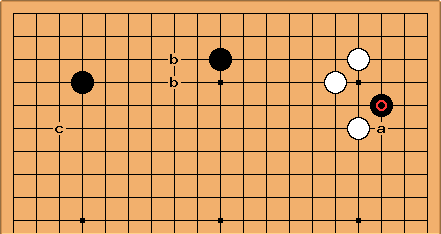 In this case White at a to suppress

is always a big play.


White b or c might also be played, depending on the overall position. Here as usual restricting to a side pattern means that more hits can be found, in a database, than for a whole-board pattern (not surprisingly, the rengo deviated from pro play a long time ago). On the other hand one must be careful in judging any sequence, in isolation from the global position.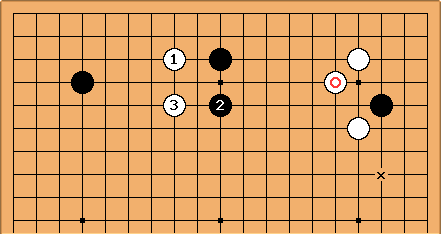 If it is too slow for White to play in the right corner, this is one interesting way.
This has been played by top pros: Kajiwara Takeo against Otake Hideo in the 1970 Meijin League; Fujisawa Hideyuki against Kobayashi Satoru 1995-05-25 in the Gosei (when White had an extra stone at x). Taking White's corner position to be quite thick after

, this is a natural direction of play.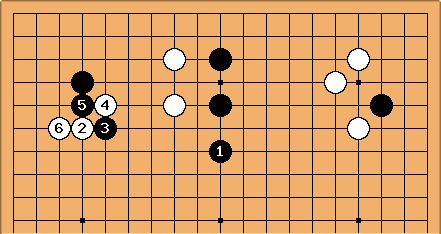 Otake jumped out of trouble with

. Then

is a play from the old Chinese games.

and

are usual, but lead into a very serious cross-cut fight. In Kajiwara's style, this led to a large-scale sacrifice sequence (and victory).