scorpion shape
Applications and references have been requested.
This term is used by In-seong Hwang in his teaching for the Yunguseng Dojang online school, and was probably coined by him no later than 2019.
See
yuzukitea: Per suggestions of some people on the Massachusetts Go Association discord server, was thinking of generalizing this article to any weak group with the hanging connection (i.e. the AI 4-4 attachment on the chinese fuseki). As for the example depicted in this article, it's much more common to see it it when white has the diagonal in place -- very rarely seen in professional games when Black has an easy way out.
---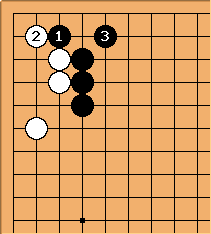 This is the scorpion shape, which is a relatively common shape in this position that black uses to defend themselves. Note that this can also take place when Black plays the one space jump instead of a knight's move.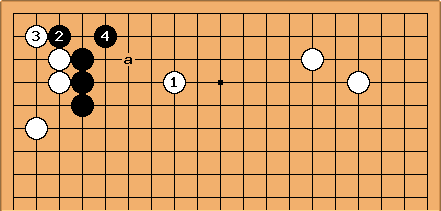 The best way to pressure Black is by not playing too closely, such as with 1, aiming to play at A later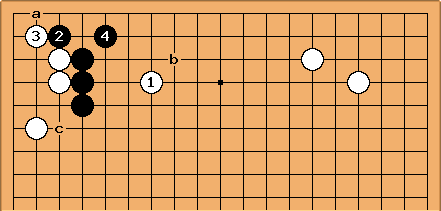 If White plays too closely to Black then Black will be able to react, aiming for A-C at the same time.
As such the scorpion is a very flexible shape. It can be very easy to underestimate Black's stones on the outside but it can be very difficult to "grab" Black's group. Like a scorpion, if you try too quickly to catch it then it will sting you with its tail.