RTG Problem 24 / Attempts
---
Bill: I think best play depends upon the ko threat situation and the rest of the board. But, since the kos are so big, I am going to assume that neither player has a ko threat, and also that the temperature of the board is not too high, so that there will be no ko exchange.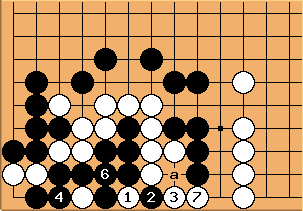 takes ko. Later,

- W a is sente.
White makes ko with

. If

instead, Black can respond with

and kill.
With no ko threats, Black has to protect with

and

.

escapes.


---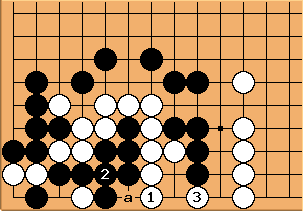 Grauniad: Doesn't this allow White to escape without a ko? If

at 3,

at a kills 4 Black stones and lives.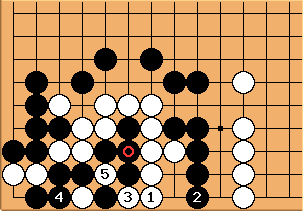 at

(nakade).


---