RTG Problem 16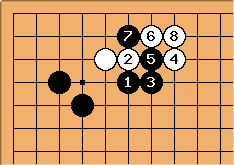 (from

goproblems.com)
In 3-4 point low approach diagonal, it was mentioned that

should be played at

. Now that White has played at

,

has to be played at

. Where should Black play after

?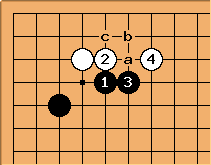 One may want to compare the above with the 3-5 point low approach, press joseki. Is Black a, White b, Black c a problem?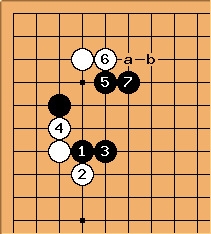 Also compare with the joseki mentioned in 3-4 point low approach one-space low pincer contact on top. Is

at a or b, and why?