Pushing battles in joseki 7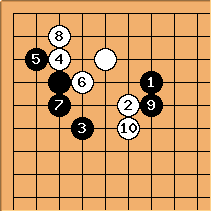 This is a variation played once by Go Seigen in a 1965 game against Miyashita Shuyo.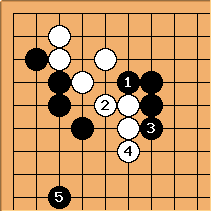 In a 1996 Fujitsu Cup game Rob van Zeijst-Catalin Taranu there continued a large-scale pushing battle: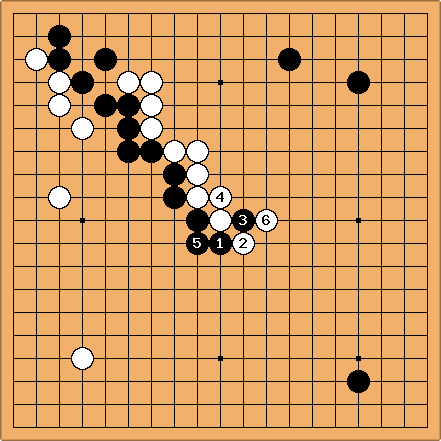 Seong-june Kim 6d comments that

here is conservative (up to that point this has gone 'by the book').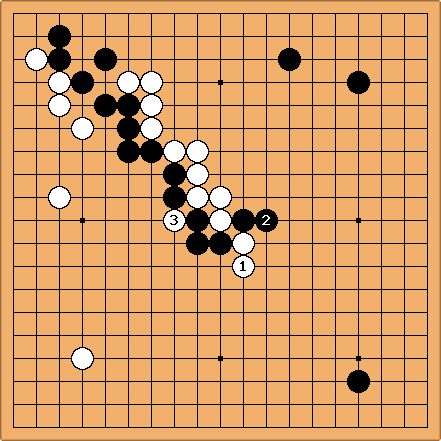 There seems to be the immediate tactical justification of

here, that the ladder is good for White to cut at

.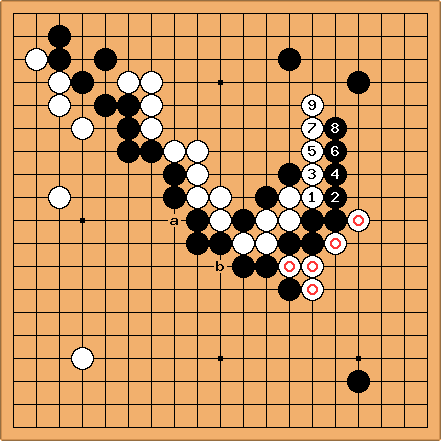 Kim gives this alternate way to play for White. Black has the driving plays up to

; but then the position looks hard for him. The marked white group on the right side isn't something Black can hope to capture cleanly; and the cutting points a and b remain.
togo: It should be noted however, that this would depend on Black not playing

on

.
---