Pseudo-Kobayashi Fuseki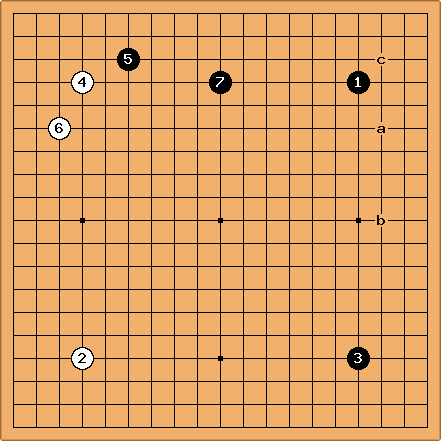 The Pseudo-Kobayashi Fuseki is an SL-invented term to describe an amateur fuseki that is derived from the nirensei fuseki. It is appears similar to the Kobayashi Fuseki, but Black played on the 4-4 point instead of the 3-4 point.
This formation frequently appears in beginner games and it is a side pattern that has been extensively studied by professionals.
History
The pseudo-kobayashi fuseki enjoyed peak popularity among professionals in the 1990s.[1] Takemiya Masaki was known for playing this fuseki, particularly as Black.
See Also
References