Practical Endgame Test 7 / Solution
Analysis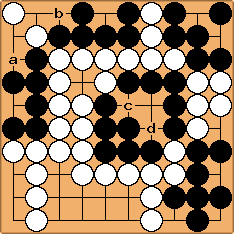 Black cannot prevent White from throwing-in at a or b and fighting a ko, and White has a ko-threat at c or d. However, both players have no ko-threats elsewhere. What Black can do is to fill up the only ko-threat.
Solution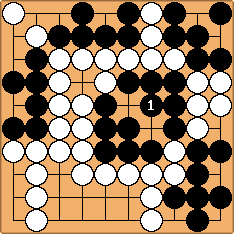 The only way to fill up the ko-threat is to play at

. Indeed, this problem is a tribute to the B2B Bomber.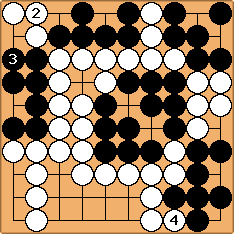 Since neither party has ko-threats, the upper left becomes seki. As a result, Black has 52 points and White has 46 points, so Black wins.