Liu Qifeng
柳琪峰, b. 1999-07-23
Chinese professional
1p 2015, 2p 2016, 3p 2017, 4p 2018, 5p 2019
He played in the 2021-22 Chinese A League, as the lowest ranked player of Team Jiangxi Jindal Environmental Protection. He beat the shodan Wang Yucheng, and fellow 5ps Chen Haoxin [1] and Wang Shiyi, as well as 8p Huang Yunsong. The last result was an upset, since Huang is almost in the top twenty players on Go Ratings and Liu is two hundred places below him.
Unsurprisingly, he lost to Byun Sangil, but he also lost to a shodan called Wang Chunhui.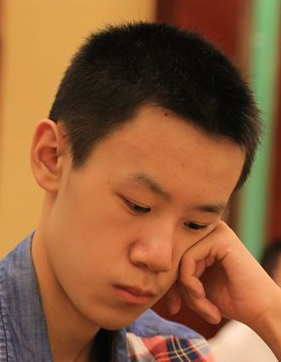 [1] GTE gives Yuteng and Haojin. The site has some unreliable orthography.