Largest capture that still can't live / Solution 3
---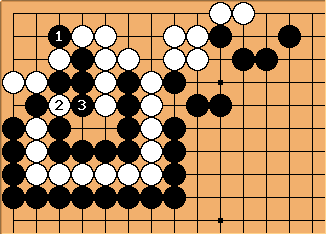 The throw-in at

would make an interesting study too. This variation may contain blind spots that can be quite hard to read correctly.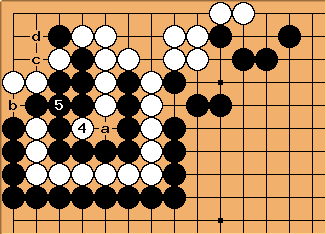 Now, the second throw-in at

must be answered by connecting at

. If

captures at a, then White b results in a ko which White captures first. Now, if

plays at b, then

captures at c; and if

plays at c, then

blocks at d.