Largest capture that still can't live / Solution 2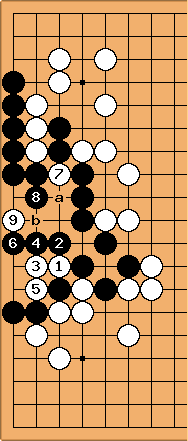 a and b being miai.
Robert Pauli: The original solution plays

at a and, of course,

at b, but this one creates more ko threats (if kept in reserve, of course). Not the topic, but anyway.
---
Robert Pauli: Here's why

(above) shouldn't capture the stone (side topic):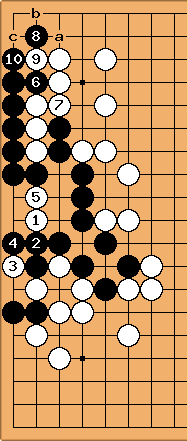 Ko fights after each white move skipped. Pretend that Black loses each and has no escape.
But even if Black had no hope to win the ko, a ko wouldn't be in the "rules": after capture, the eye must be unconditionally undividable.