Kyu Exercise 7 / Solution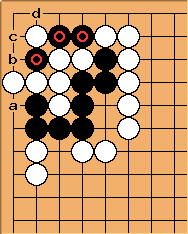 The marked black stones have only two turns of aji left in them - the first move is nearly certain to be ate.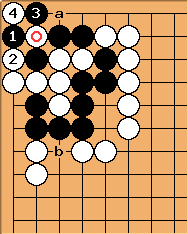 Now Black better has enough ko threats, or White will finish off on a - this is a two stage ko. b is a ko threat, but obviously smaller than the ko (deiri counting). If Black uses b, White may choose to let Black escape his group, roughly half of the total value.
---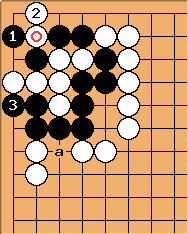 White answers wrong after

. Now

catches the white group in a snapback.
---
Failing attempts by Black:
---