Kyu Exercise 5 / Solution
Main line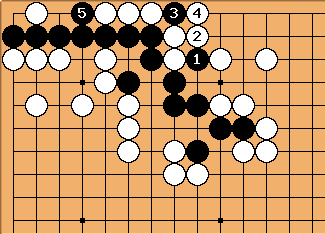 The sequence of

and

is the key. Note that if Black captures the three white stones, the group will get a second eye and lives.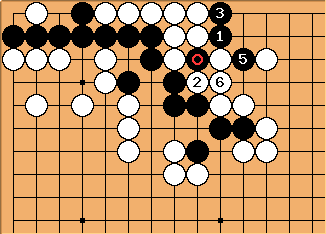 The rest is atari all the way.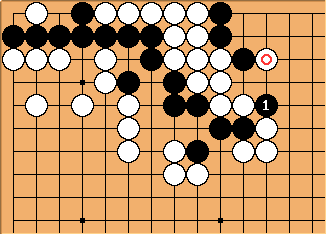 Which ends in a shunt after

. Ironically, the

stone appears to be at a very beautiful position but does not help White at all.
Variations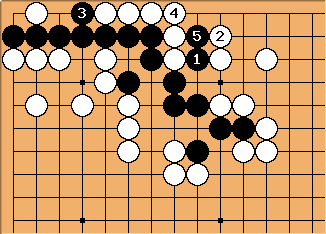 If

, Black lives simply by atari at

and

.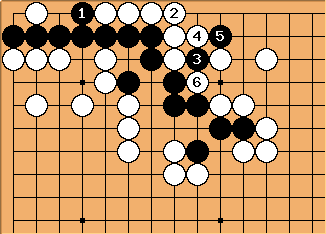 The direct atari at

does not work.
---
See Kyu Exercise 5 / Attempts for more discussion.
---