Kyu Exercise 45 / Solution
Problem I
Black first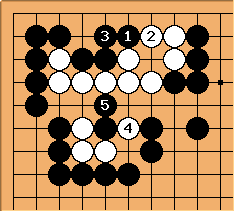 turns the potential eye at the top side into a false one. White can only make at most one eye at the center, so White dies.
White first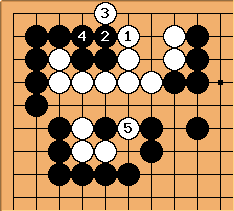 The descent at

is key. It makes capturing at

and making the second eye at

miai, so White lives.
Mikesh: Is there a reason why B plays

instead of directly

?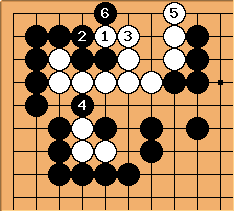 makes only one eye on the upper side.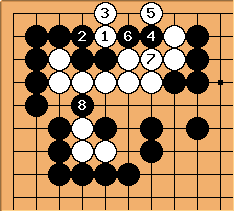 is interesting. However,

kills unconditionally. Note that

is sente. If

at

, then

at

.
Problem II
White first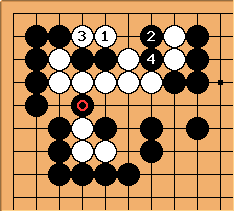 is tesuji, White dies.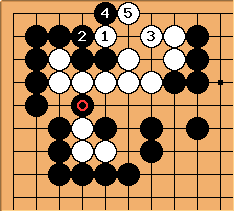 Black saves two stones at

, but at a price of allowing White to get a ko for life.