Kyu Exercise 10 / Solution
Solution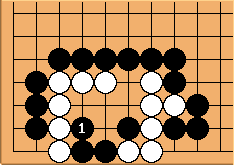 Black 1 kills by nakade. There's no way White can make two eyes now.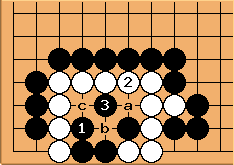 If

,

makes an eye in the stomach. If White does play inside the group, Black can fill all outside liberties and eventually atari at either a or c. If White next plays a or c, Black b makes a rabbitty six inside White's eyespace.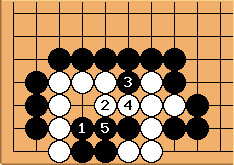 If

here,

threatens to connect to the vital stone, next

almost fills with a bulky five.
---
Failures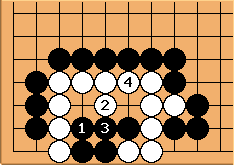 Black 3 here is a mistake.

turns the position into seki.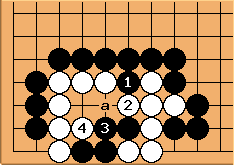 here is also wrong.

forces

and then

occupies the vital point. Next, Black a doesn't create a killing shape.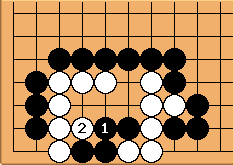 In both cases, White is able to take the vital point.
---