Joseki Related Life And Death Example 3 / Attempts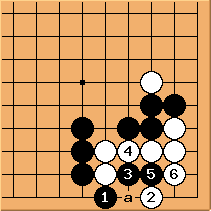 Playing

here can lead to the mentioned reduction, if Black continues with

at a. Other moves seem to fail. What alternatives are there for

? Is White alive?
---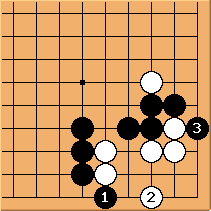 SnotNose: How does White respond to

?
Klaus: The "Double Hane" seems to kill, cool idea!
However, I'm still not completely convinced. I want to present an idea I found at oki wants tobi:
White seems to be alive here, but of course, Black kan play

differently in this case. He might try the vital point, but...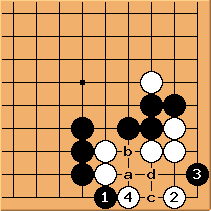 ... the sequence a, b, c, d won't kill White, and beginning with will be answered at a. so how is White killed?