Joemac
Bernardo Roca-Rey. Go player from Lima - Peru. During my stay in France, I was a member of the Go club Aligre. [1]
Here are my results on tournements in France :

http://ffg.jeudego.org/php/affichePersonne.php?id=5755
I began playing Go seriously at the beginning of 2003 and stopped playing for a while.
I went on a trip to China with 2 friends to improve our go skills and to visit this beautiful country !

http://www.matieux.net/gal/china-2005/index-fr.html (

archived)
I participated in the 2nd Korea Prime Minister Cup World Baduk Championship as peruvian representative, finishing in the 39th place with 4 victories out of 8.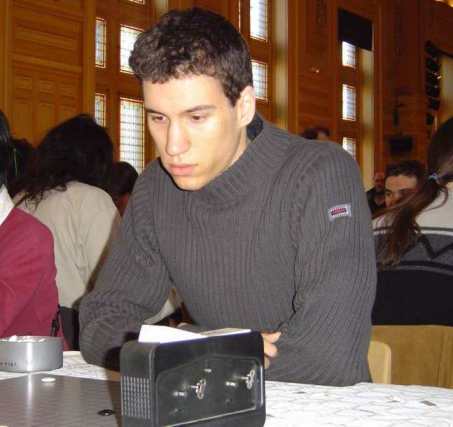 [1] The domain originally listed,

http://www.aligre.org, was abandoned in 2018, and in 2020 it was bought for generic advertising / parking / spam / clickbait.

Snapshots are available at least once a year from 2003. Club de Go d'Aligre can now be found at

https://aligre.jeudego.org/.