Iwata Formation

The Iwata Formation is the combination of the left Black shape with

. The common nature of

-

joseki (see 4-4 point low approach low extension, slide, 3-3) allows for the formation to be easily made, thereby leading the position to occasionally crop-up in professional games.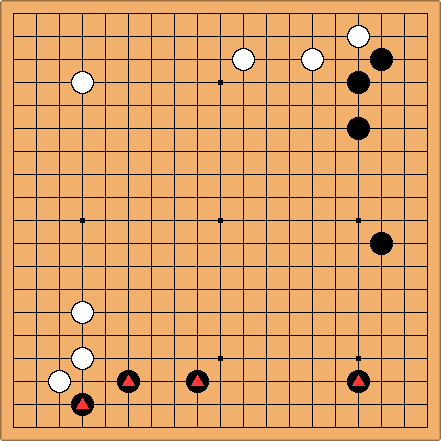 The shape first appeared as White in a 1950 game between Sakata Eio and Takagawa Kaku. Afterwords, it appeared frequently in Chinese fuseki games (as seen on the left). However, it's importance is as an early fuseki framework for Black (similar to that of the Kobayashi fuseki and Chinese fuseki), and in this regard it was purposely played by Iwata Tatsuaki in 1982 and then in 1984.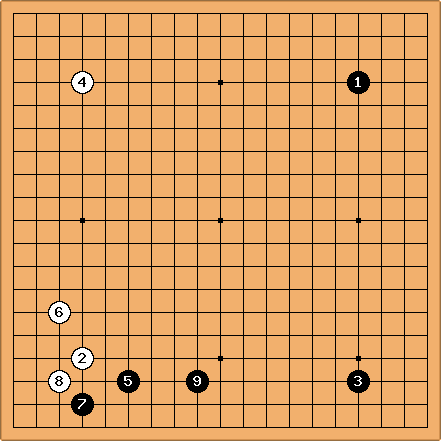 Since then, it has occasionally cropped up every few years, and seems particularly intriguing to Chinese professionals. Perhaps it's most famous use was by Michael Redmond, who used it with a 100% success rate in the 1996 North American Masters Tournament. The formation is discussed in Charles Matthews

Fuseki on Your Side Part 24.