Honte Lib 6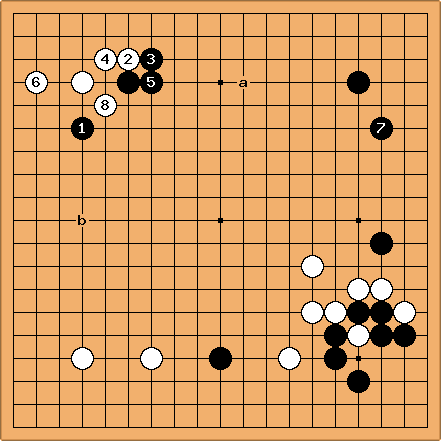 This example comes from 21st Century Go, vol. 3, pp. 238 - 9, by Go Seigen.

-

protect the corner in response to Black's double kakari. In the game White played

at

. Go Seigen likes the honte of

. It looks like White has made an extra play in the corner, but White can continue with no insecurity. If Black continues with

,

pushes through and looks at a and b.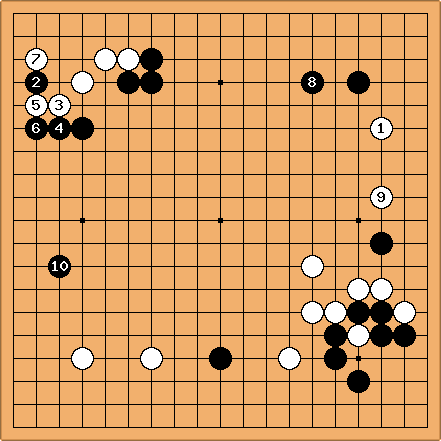 In the game Black played

at

. Go Seigen recommends settling the top left corner first with

-

. After

Black is thick overall. White has difficulty finding a place to play.


---