Gokyo Shumyo, Section 1, Problem 78 / Solution
---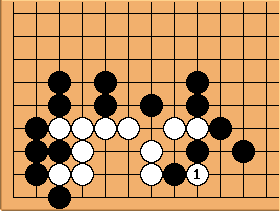 The tesuji is

.
---

at a and

can't play at b because White captures three in a row, assuring a second eye.
---
Variations
This lives. Covered in Beginner Exercise 56 and Beginner Exercise 58.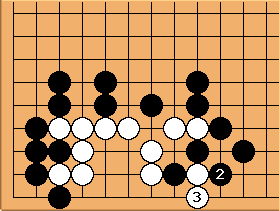 The next tesuji is

, sacrificing yet another stone.
---
Failures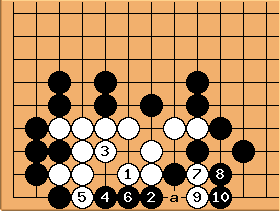 If White fires off the usual sequence first only to play the former tesuji at

, she falls short as a is now suicide.
---