Gokyo Shumyo, Section 1, Problem 66 / Solution
Main line: Hashimoto Utaro
Variations: Dieter
---
Failures
Black 1 maximizes eye space but actually it leaves defects...
Black lives but is worse off than in the main line. (but he does as well as in the variation to the solution)
---
---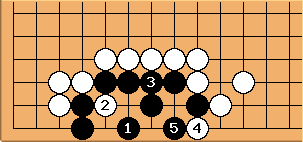 If Black 3, White can kill the group in ko.
---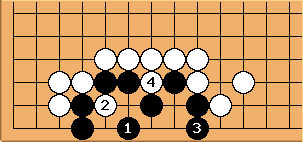 White 4 is double atari.
---
Go to Problem 67
Back to Kanazawa Tesuji Series