GetStrongAtTesuji/Questions
Problem 26
---
Problem 433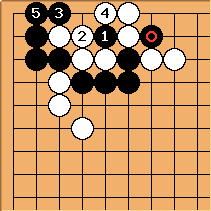 White loses the three stones on the left after

. All of Black's stones, but for

, are united into a single living group.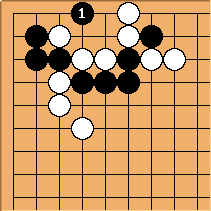 Does this

accomplish the same goals? A single problem is not supposed to have more than one solution, I'm told.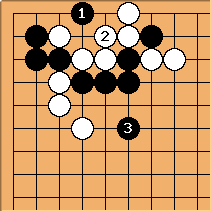 Skylancer (2k): What if white just connects? Black can cut off a stone in sente, but his four outside stones are stranded. In the book solution given, Black can connect everything.
Hmmm...yes.