Fighting Empty Triangle
Acceptable empty triangle?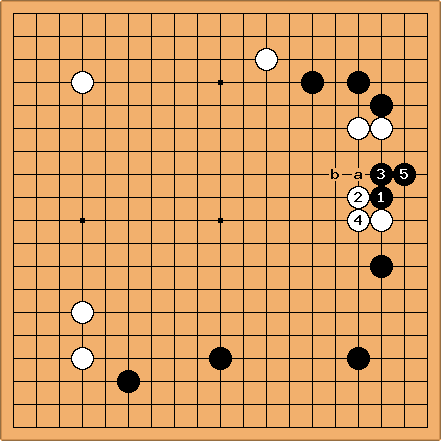 tderz: from a Korean book, p.229 (ISBN 89-333-0346-4)
All black moves look completely natural, don't they?
Still he voluntarily created an empty triangle.
Should he have exchanged a for b first?
It's not so easy to decide on white's next move, hence the empty triangle can't be that bad and rather renamed fighting empty triangle.