Eyes that Lose Liberties - Example 1
Here are examples of Eyes that lose liberties.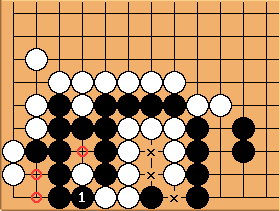 After making an eye with

, Black has three liberties: two outside liberties and one eye liberty. White too has three liberties: the outside liberties marked x. White to move wins the fight.
---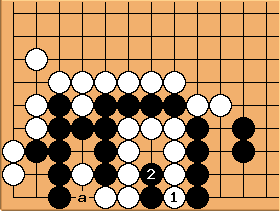 White can make a comparable mistake: the forced

-

sequence leaves a single eye liberty. Although White can count the inside liberty at a, Black has two outside liberties and has the move: Black wins the fight.
---