Endgame Problem 15 / Attempts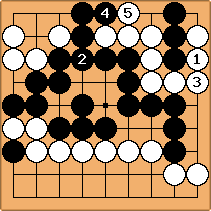 Jigo.
Reuven: Right! =) But how does it compare with the previous problem? :)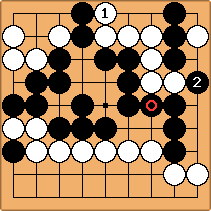 Reuven: W is unable to play

Because

would kill him. And is therefore forced to make a "slower" move as shown in the previous diagram unlike the previous problem where the liberty at the marked location allowed it, letting B kill the top left corner and obtain jigo.