Cutting The Keima Can Be Severe
In this situation, assume that the ladder does not work for Black: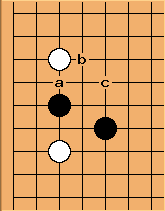 Black can make shape now with a sequence like Black a, White b, Black c for a table shape. If not ...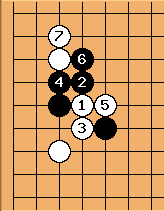 In both diagrams, the cut should usually be a big success for White.
--dnerra
---
Charles Isn't Black 4 in the last diagram questionable? And 6? And 7? Discussion now at Heavy play example.