Consolidating frameworks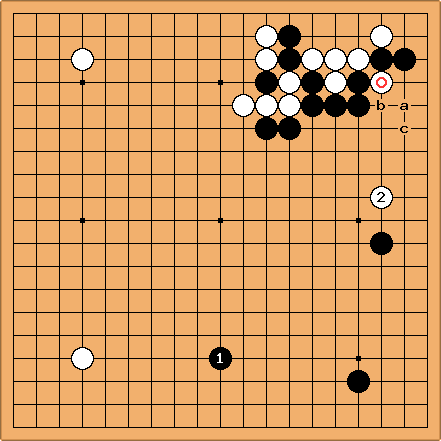 This is from a game between kyu players (game 83 from the Go Teaching Ladder).


When Black played

, White invaded deeply with

. This threatens to use

, for example by White a, Black b, White c.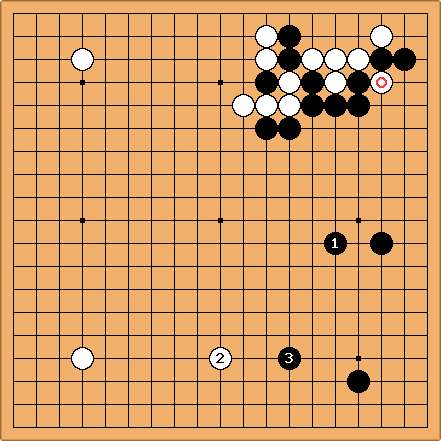 According to Kim Seong-june 6d,

to consolidate and control the aji of

is better. If

, Black is content to build up with

.
---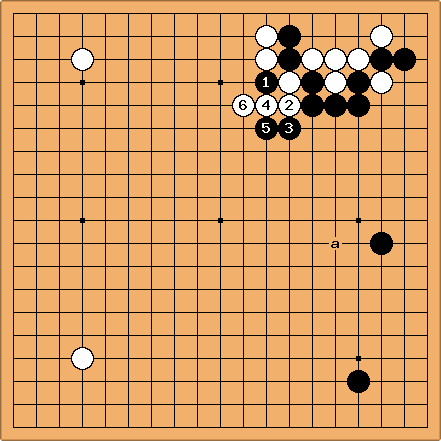 The preceding plays were

to

shown here. Kim feels that these kikashi should not have been played: Black a immediately is better. This is an example for use of kikashi to build up frameworks.
---
Another example, this time from pro-level opening theory.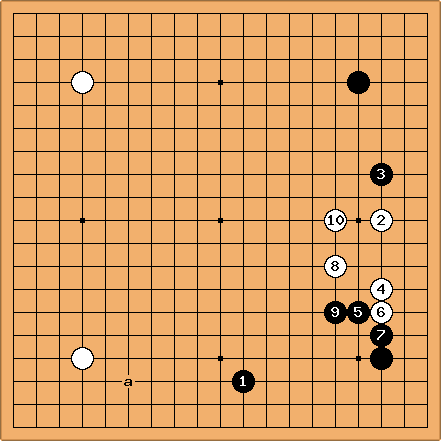 is an idea for building a mini-chinese formation later, at a, with an order of play that doesn't allow White to pincer.

is a typical wedge, and by the time of

she has a strong group usefully placed between two black frameworks.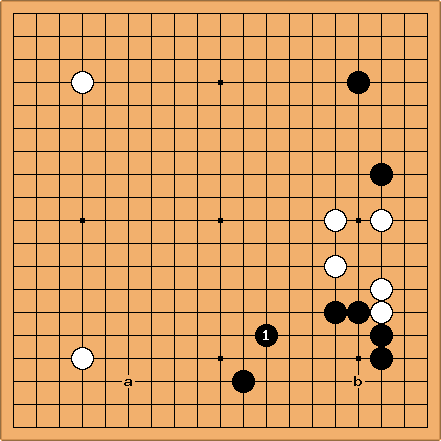 In most cases Black now plays at

here, rather than at a (the latter has been tried by Mok Chin-seok, though). There is plenty of corner aji at b; considering the effect of that combined with White's strength above, Black prefers to secure the existing framework, rather than expand it.