Capturing Race Exercise 11 / Solution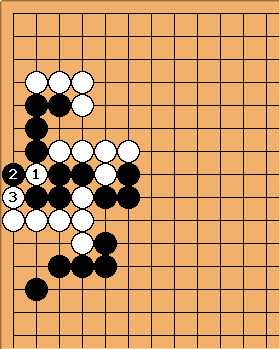 Qi: White wins the race.
ChrisSchack: Doesn't status imply either player might move first, and part of the question is if either side needs a move? Looks to be unsettled, whoever plays first wins.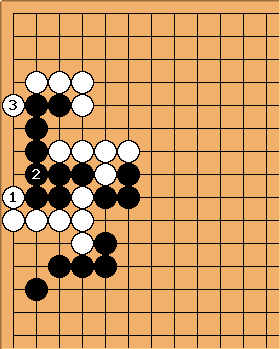 Dieter: That's right. If White goes first, it becomes a fight between two "blind" groups. White has one liberty more - an outside liberty in fact - making him the favourite and capture Black.
---