Bulky Seven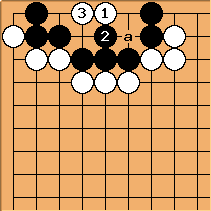 Found in Lessons In The Fundamentals of Go written by Kageyama Toshiro.
"Even those who have heard of the bulky five have not heard of a bulky seven, but here it is, and White can kill it.

strikes at the center of Black's shape, and Black is already dead. If he plays

at

, he cannot do anything after White a. If White played

at

, then

at

,

at

, Black a would mean a ko, and a white failure."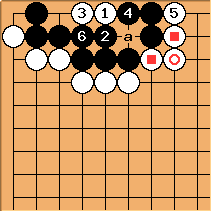 Note also the shortage of liberties that makes this work. If either of the

stones are missing, Black can capture the invading group and survive. If the

stone is missing, Black can cut and break through to the outside.
---
See also