Beginner Game Sample 3 Part 4
---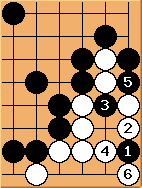 : Andre Engels: Bad, this is only helping white. If black wants to do something, the vital point is a. One thing that might happen is in the diagram to the left - black captures two stones in sente. I have not analyzed the position, so white might well be able to do something better, but if black wants to try something, this is the move.
---
---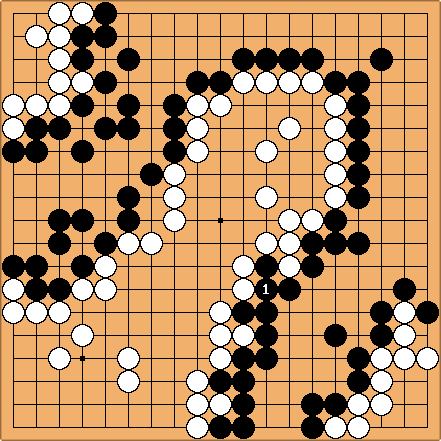 AE: Before removing the dead stones, you should first fill the dame. Also, white still has to put a stone inside her lower right hand territory during the dame filling.
---
FINAL SCORE B:126 W:103
Take a look at the board now and tell me what do you feel.

If you have had came across such interesting, strange results, Please add them to StrangeEndings.