Beginner Exercise 76 / Solution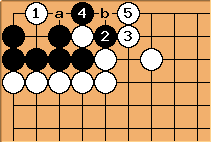 After

, the points a and b are miai.
---
As Black can open up an approach ko here.
---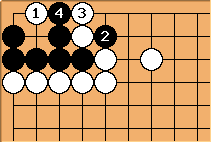 The descent at

allows Black to live.
---
HolIgor: No, black plays at a and lives.
Beginner: After i play at b and capture his stone, he will only be left with 1 eye right? Or can you play out what will happen?
---
---