Beginner Exercise 7 / Solution
Solution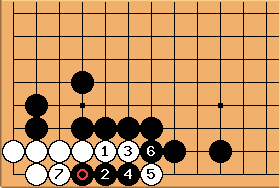 After capturing,

and

are miai for life. If Black does not play

or

, a white play there secures the second eye immediately: capture three to make an eye.
Failure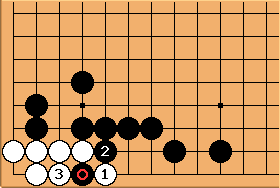 on the first line without extending the white line doesn't work. It just creates a false eye.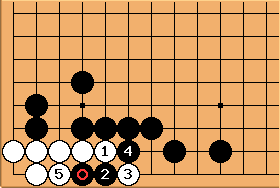 Similarly, extending the white line by a single stone doesn't work because Black has a sacrifice move

at

, to eliminate White's eye.
---