Beginner Exercise 6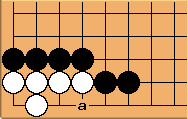 The reader should know by now that a White move at a makes two eyes and lives; while a Black move at a kills by reducing the White group to only one eye.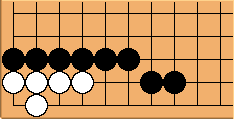 The outer Black stones are again shifted further away by another line.
Can Black kill the White group?
See also the next exercise for the case where the outer Black stones are shifted away by three lines.
---